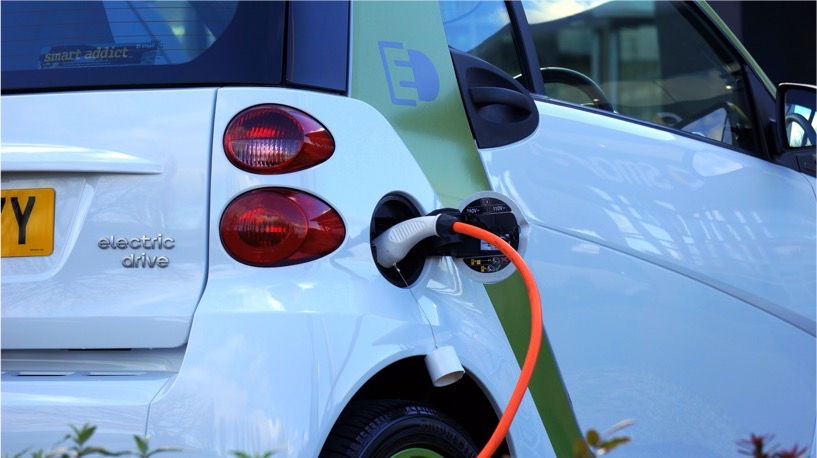 The automobile sector is one of the few where transformation is happening faster than anticipated in the last few years, especially during post covid19 pandemic years. The shift is happening in the prime mover area from the conventional fossil fuel-driven engine to the battery-driven electric motor. Volatile fuel prices and climate change concerns are forcing governments to push the industry towards emission-free mobility solutions. Every OEM is now jumping onto the EV bandwagon and by the turn of this decade, a significant number of road space will be occupied by EVs. This has also created the opportunity for EV startups to create innovative mobility solutions to cater to different requirements because engine technology is available with selected OEMs. Engine integration with chassis and vehicle performance optimization is an even more complicated task which takes years of experience to master.
Prototypes
Any new product development starts from CAD generation and later prototypes to prove the concept visually and functionally. And it takes multiple iterations of proto-development to mature the concept before it goes for regular production. Online manufacturing service 3D SculpLab can help EV startups, and MSMEs in identifying which manufacturing technology is most suitable be it 3D printing, CNC machining, vacuum casting etc and could deliver in the shortest possible time. 3DSculpLab regularly tracks the production status and updates the customer. Other manufacturing shops may be more inclined in getting the business according to their manufacturing set-ups rather than suggesting which manufacturing process is best for the design.
Kawasaki Endeavor electric bike Photo credit: AUTOCARINDIA
Toolings
Once the concept is proven, then it's time to plan production and sell into the market. Large-scale productions can be done by injection molding, die castings etc. Startups can also opt for proto tooling with a limited number of parts that can be produced at a low cost. The low-volume production strategy is better if a company wanted to check the market response and how their product work in real-world conditions. Based on the initial market feedback, the designer can modify the design and then plan for large-scale production. Low-volume production can start from a few hundred to 10K parts while the large-scale production setup can be as per the projected demand. Production volume can be scaled up and down as per the demand projected by the company.
Post-processing
Any post-processing on the physical can also be performed as per the specifications such as surface finishing, and sub-assemblies of the product. Post-processing is needed to enhance the product value in terms of appearance, performance and functionality. There are thirteen types of injection molding surface finish/post-processing, eight types of surface finish available for CNC machined parts and five types of surface finish options for sheet metal fabrication available with 3DSculpLab. A list of various post-processing steps is given below.
| | | |
| --- | --- | --- |
| Injection Molding | CNC Machining | Sheet Metal Fabrication |
| Painting | As machined (Ra 3.2 µm) | As machined (Ra 3.2 µm) |
| Pad printing | Smooth Finish (Ra1.6µm) | Brushed (Ra1.2µm) |
| Hot stamping | Brushed (Ra1.2µm) | Powder coating |
| Part assembly | Polished (Ra0.8µm) | Satin finish (Beed blast) |
| Laser engraving | Powder coating | Black Oxide |
| Ultrasonic welding | Satin finish (Beed blast) | |
| Vibration welding | Anodizing | |
| Infrared welding | Black Oxide | |
| Hot plate welding | | |
| Hot air cold welding | | |
| Heat staking | | |
| Cubic printing | | |
| Over molding | | |
Pad Printing
Simplified supply chain
The entire part supply chain can be managed with the click of a button. Sourcing teams can place orders online by uploading the CAD, drawing and other technical information. 3DSculpLab provides quotes within 48hrs and for some 3D printing materials, the quote is generated instantly by our smart quoting software. Organizations can check the status of the parts across manufacturing technologies by logging onto the account and under the order status column of the inbox. 3DSculpLab also proved images at the end of each stage for transparency and better customer engagement. A wide array of materials is also listed on the online platform along with the key properties of various manufacturing technologies. This will help startups to find out which material is most suitable for their product. In case, if some specific material is not available, we can find out and get it manufactured.
Quality
The entire online manufacturing business is dependent on the quality of the part produced according to the customer specifications. Ensuring the desired quality of the manufactured product is a prerequisite before committing to any order. 3DSculpLab has set the minimum quality criterion across manufacturing technologies to ensure every physical part meets the default quality criterion unless specified by the customer. 3DSculpLab provides part inspection reports and other reports as per the customer's request. Checking fixtures are created for large orders to inspect critical dimensions before shipping to the customer. Any other specific quality requirements from the customer can also be satisfied. All related documentation is uploaded to the order page attachments for future reference.
Key benefits
Online quote generation according to the data shared and agreed-on terms.
Multiple quote generation for each manufacturing technology as indicated by the customer.
Simplified supply chain right from placing the order to the delivery at the customer end.
3DSculpLab helps customers in determining which manufacturing technology is best suited to their requirements.
All data is shared via an online portal to ensure its access at any point of time in the future.
Online tracking of the manufacturing status with regular updates after the completion of each stage.
All compliances are met according to the customer's requirement and related documentation is uploaded to the order page for easy reference.
Complete transparency right from the beginning of the order to the delivery.
Conclusion
Digitization has affected almost all sectors and nowadays most of the services are available via digital means. The manufacturing sector is also affected by this transformation. Now you can order a physical part with the click of the mouse and get it delivered to your doorsteps. Online manufacturing platform 3DSculpLab provides professional manufacturing services across a wide range of manufacturing technologies bringing transparency and efficiency into the system. In comparison, the traditional way of ordering parts which lacks transparency is highly inefficient and wastes time. Online part ordering via the 3DSculpLab platform greatly eases the designer's/buyer's dilemma from where to get the parts and with desired quality. Instead of chasing different suppliers, 3DSculpLab's platform provides a single point of contact for all queries, thus enhancing efficiency, saving valuable time and reasonably priced services for startups and small-scale industries
Future work
Not everyone is familiar with the benefits of online manufacturing services, hence, awareness needs to be created.
There's a reluctance to embrace online digital manufacturing services due to various reasons.
Digital manufacturing services need to ensure data security, and confidentiality to win customer trust.
Blog created by - 3D SculpLab Team